G1™ SMALL
As part of our Pack we're hoping you'll share #MyGunnerStory with the rest of the world. And major props for pictures of your dog – they'll be posted with the review, and maybe on social media too.
Customer Reviews
Write a Review
Ask a Question
02/24/2020
Adam H.
United States
Terrific customer service
Outstanding, the customer service is the best I have had in a long time
02/08/2020
Campbell G.
United States
Amazing Kennel
I absolutely love my kennel. My dog almost immediately falls asleep once she is put into it. And with it she almost always stays asleep which is something she never does outside of it. With this crate I feel like my dog is safe in the car at all times and I don't worry about her as much anymore!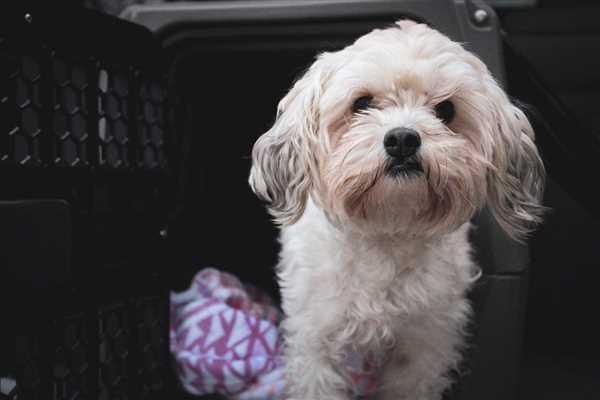 02/05/2020
Tiffany H.
United States
Worth the price
My only complaint is how heavy it is but it's to be expected for something so durable
01/28/2020
Austin
United States
Outstanding but....
So. Got a new assignment to Hawaii. Wanted my little buddy to fly in style and safety. So did my homework. and the Gunner G1 Small was perfect. My Buddy loves it. snug as a bug. Flying united everything going as planned and wammo. Seems this crate does not meet UNITED AIR CARGO standards. Seems the sides are too flat that if crate is pressed against another box or bulkhead it will create a ventilation issue. Long story short. My buddy can't fly in this crate. I have to go buy and inferior quality crate. Top it all off... my household goods have already been shipped and this crate is now worthless to me for its intended purpose. Read the FINE PRINT PEOPLE. Hands down best quality kennel out there.
01/21/2020
Brittney F.
United States
A+ customer service
I ordered this kennel for my employer's pet dog to be transported during travel. Due to a miscommunication about my special shipping request, the kennel was not going to arrive in time for the trip. After a phone call to Gunner Kennel, they offered to get it shipped out that evening with overnight shipping, making sure it arrived in time for the trip. The customer service alone made me a fan for life. The quality of the kennel itself was never in question, and is just as rock solid as I expected it to be. After seeing the quality of the product and experiencing the above and beyond customer service, I will now be putting my personal dog in a Gunner Kennel as well. They have a loyal customer for life!